Skip to Content
Bi-Annual Dental Cleanings
Bi-Annual Dental Cleanings in Lufkin, TX
Jordan Family Dentistry provides bi-annual dental cleanings in Lufkin, TX. The American Dental Association recommends that professionally cleaning your teeth twice a year enhances oral health. Brushing and flossing regularly is always an excellent choice, but dental cleanings keep your oral health in optimal shape. We gently remove plaque and tartar to keep it from turning into gum disease. During your bi-annual dental cleaning, we also perform oral examinations to locate any tooth decay or signs of oral cancer. Contact us today to learn more about our bi-annual dental cleanings.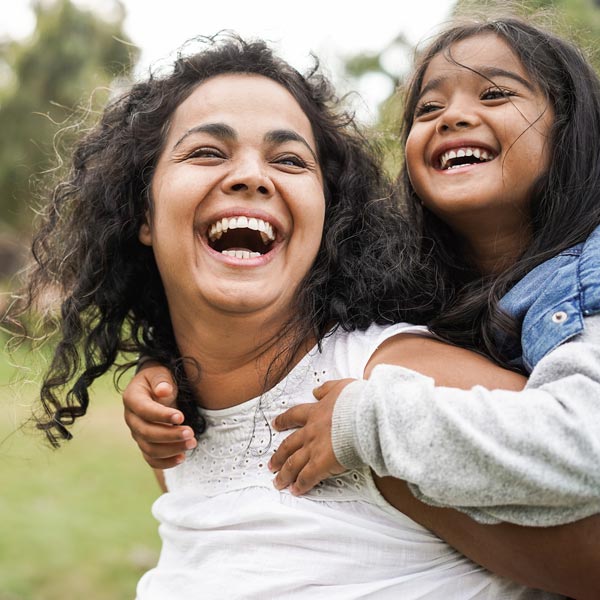 What Happens During a Dental Cleaning?
We welcome patients as young as five to begin dental cleanings. We perform a thorough dental exam during cleaning appointments. We can use our revolutionary CBCT (Cone Beam Computed Tomography) system to evaluate your mouth on one screen. When you sit in our dental chair for a dental cleaning by our professional dental hygienists, you can expect the following:
Tartar Removal – Tartar hardens on your teeth over time. We remove this invasive calculus with special dental instruments.
Plaque Removal – Sticky plaque forms on your teeth and can produce toxins. We remove the invisible plaque with our unique dental instruments.
Teeth Polishing – Our dental hygienists finish your dental cleaning with teeth polishing. This procedure helps remove stains and plaque that cannot adequately be eliminated during everyday brushing. 
Providing Bi-Annual Teeth Cleanings for Oral Health
Jordan Family Dentistry arms our patients with ongoing dental education during bi-annual teeth cleanings. We help you learn to control plaque and bacteria between bi-annual dental cleanings. We use innovative dentistry techniques to ensure your mouth feels its best, including digital radiography and digital imaging. During our dental visits, you get to enjoy the comfort of massaging chairs and blankets. We're committed to preventative dental techniques to help your teeth and gums stay in excellent health. Contact our dental office today to make a dental cleaning appointment.